Master Workshops
TIAC organizes workshops with some of the greatest living Fine Art Masters, aimed at very serious students and established artists. So far we have run workshops in Spain, Italy and China held by the famous Spanish Masters Antonio Lopez-Garcia and Golucho, and Norwegian Master Odd Nerdrum.
We have also run much more specific and technical workshops such as the Old Master Workshops, taught by art conservator Dr. Daniella Serrano Serrano, aimed to share some precious European heritage about materials, chemistry and techniques used by some of most admired European painters.
Note: In late 2018 the Master Workshop program will begin to be opened up to a wider audience, so if you are interested in studying with any of the masters below, please subscribe to our mailing list below to be kept up to date, or follow us on social media TIAC Instagram or TIAC Facebook
Odd Nerdrum in Florence 2018
Held in Florence, Italy in November 2018
This time a group of both Chinese and other nationalities painted and drew the portrait alongside Mr Nerdrum, who provided feedback and encouragement to this very talented and enthusiastic class (with the help of interpreters where necessary).
A combined exhibition of the work of the students as well as Odd Nerdrum and Golucho followed the class.
Golucho in Florence 2018
Held in Florence, Italy in November 2018
Two groups worked with Golucho during his time at our studio, a group of Chinese students followed by a group of other nationalities. It was a very enjoyable time with everyone stimulated and learning from each other as well as Golucho's insights.
An exhibition of the work of the students as well as Odd Nerdrum and Golucho followed the class.
Nick Alm 2018: Painting from Nature Rituals
Held in Beijing in September 2018
Attending artists painted the figure and portrait alongside Nick at the TIAC Art Centre located in the campus of China Academy of Oil Painting.
Spanish Master Workshops 2017/2018
For two years in a row TIAC has organised Master Workshops with Antonio Lopez Garcìa and Golucho, two very important representatives of Spanish contemporary realism, in order to give the opportunity for cultural and artistic exchange to a group of Chinese artists interested in European realism.
The workshops consist in two weeks of full immersion painting activities under the mentoring of the two artists. Classes are held in Madrid and Alcoy.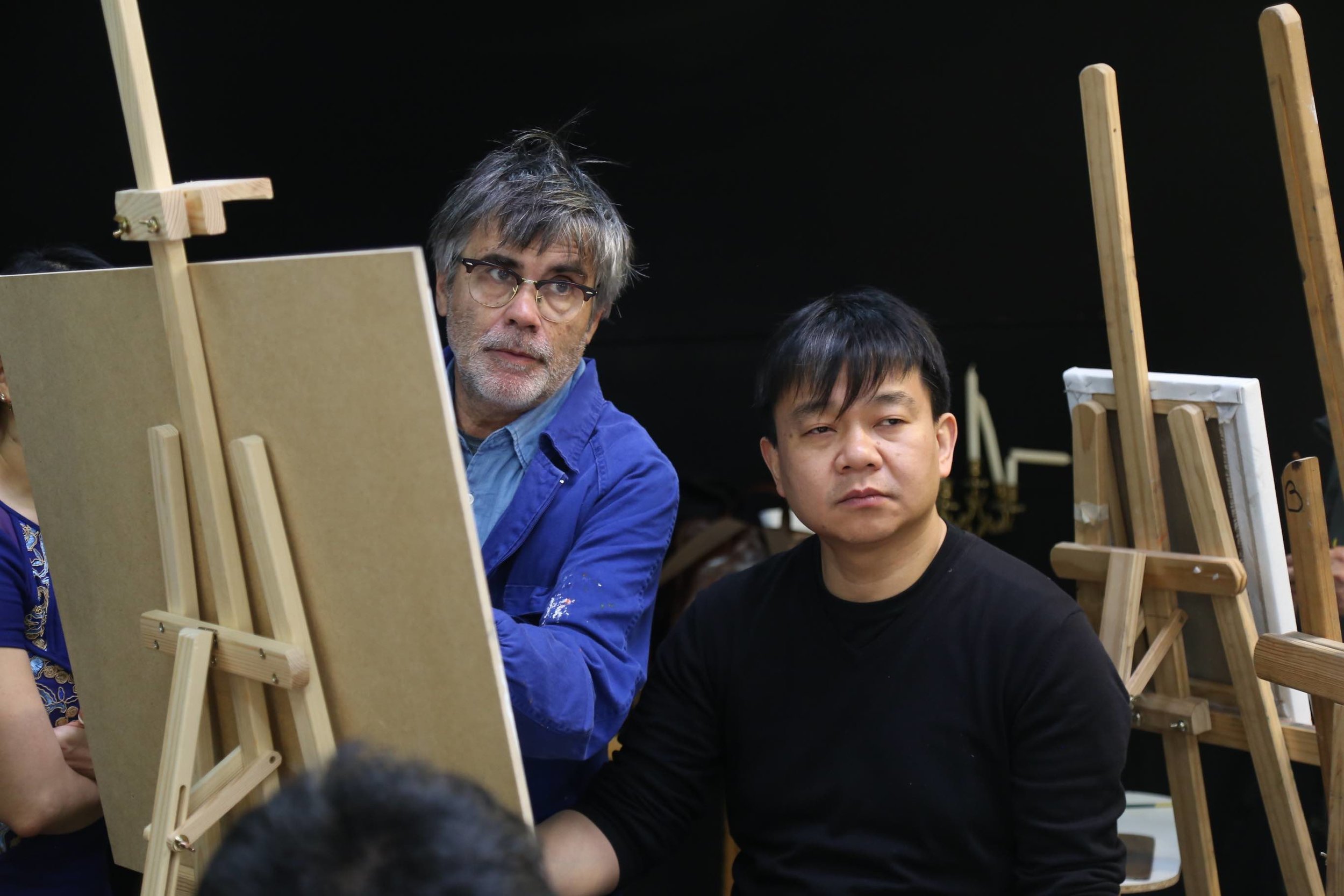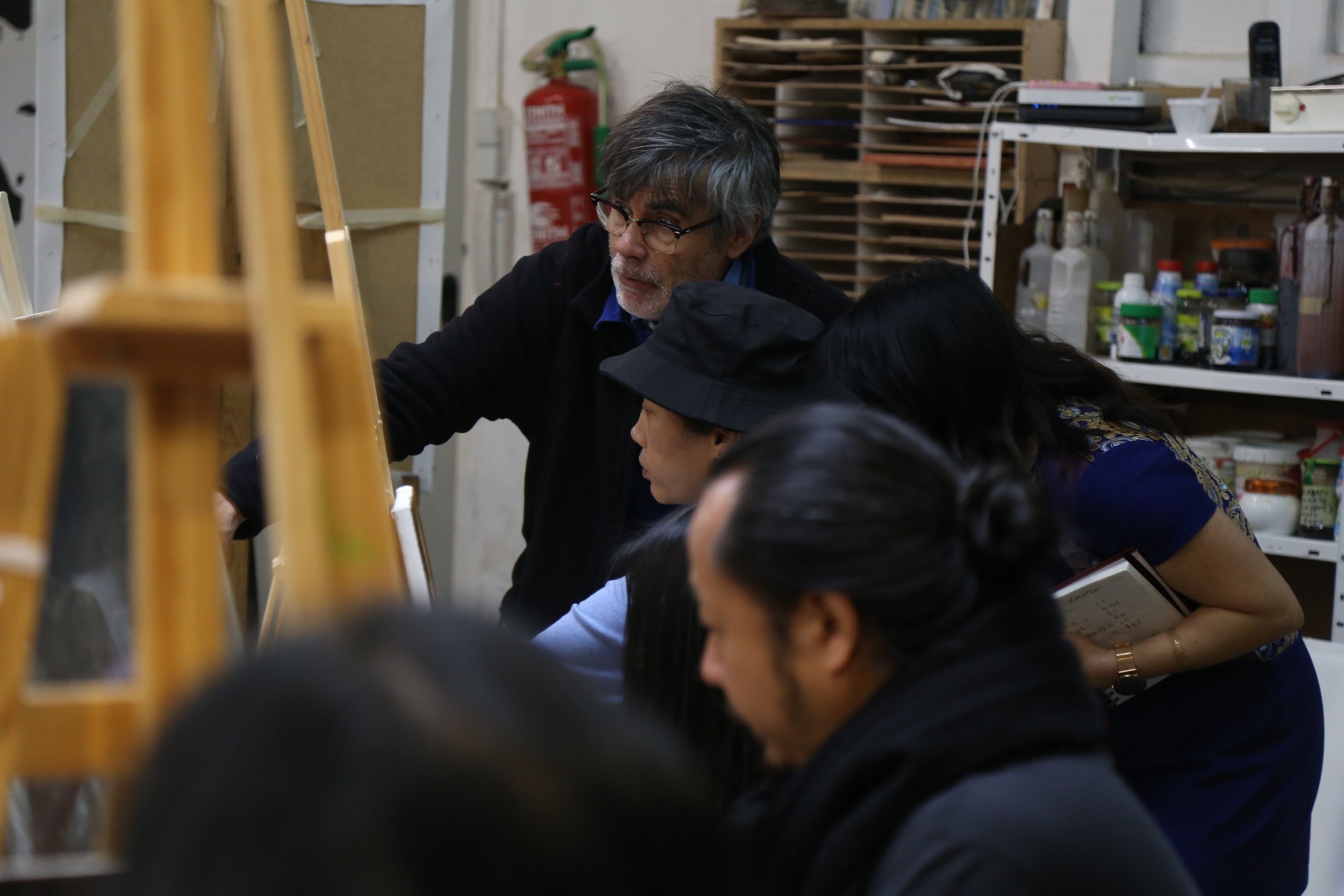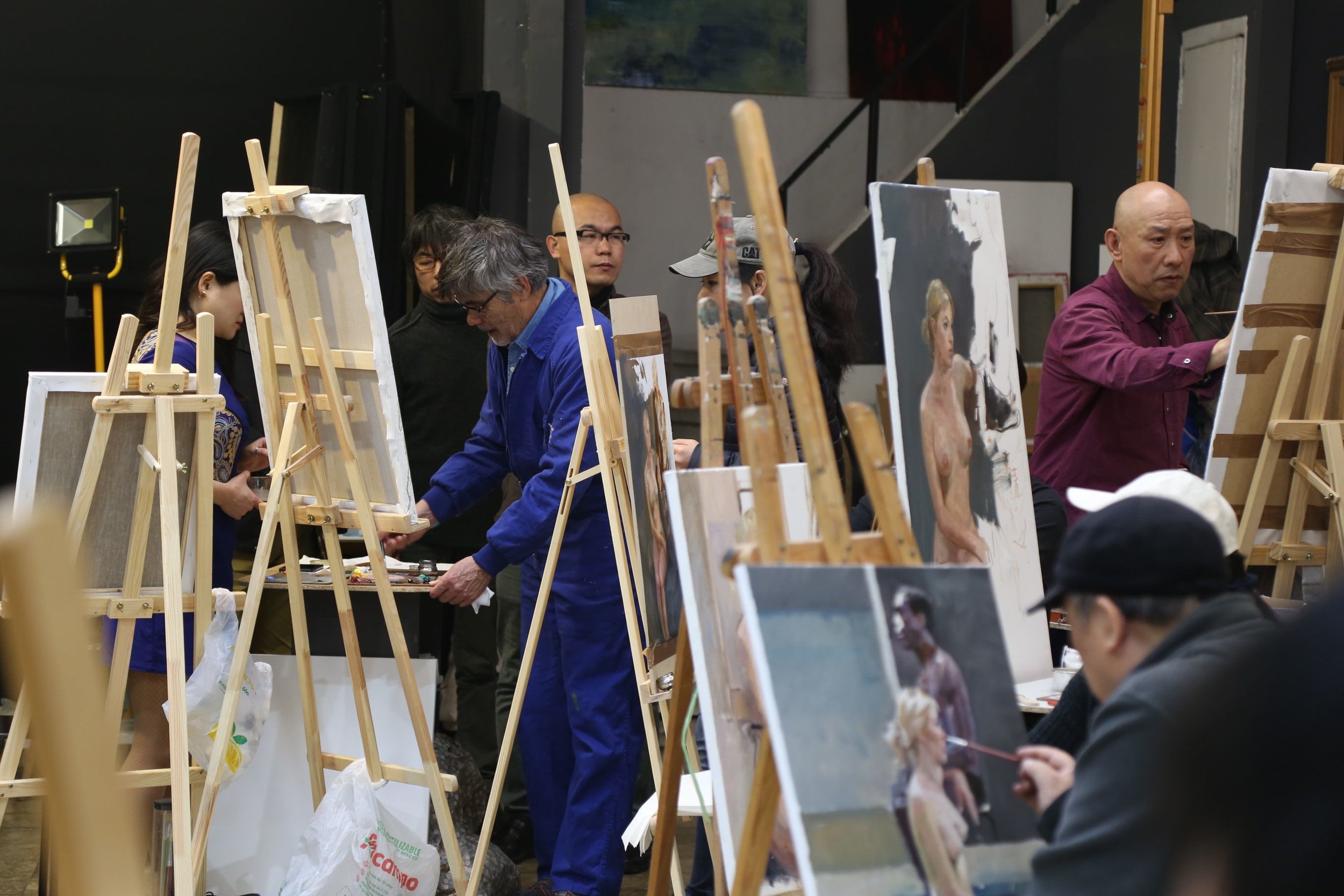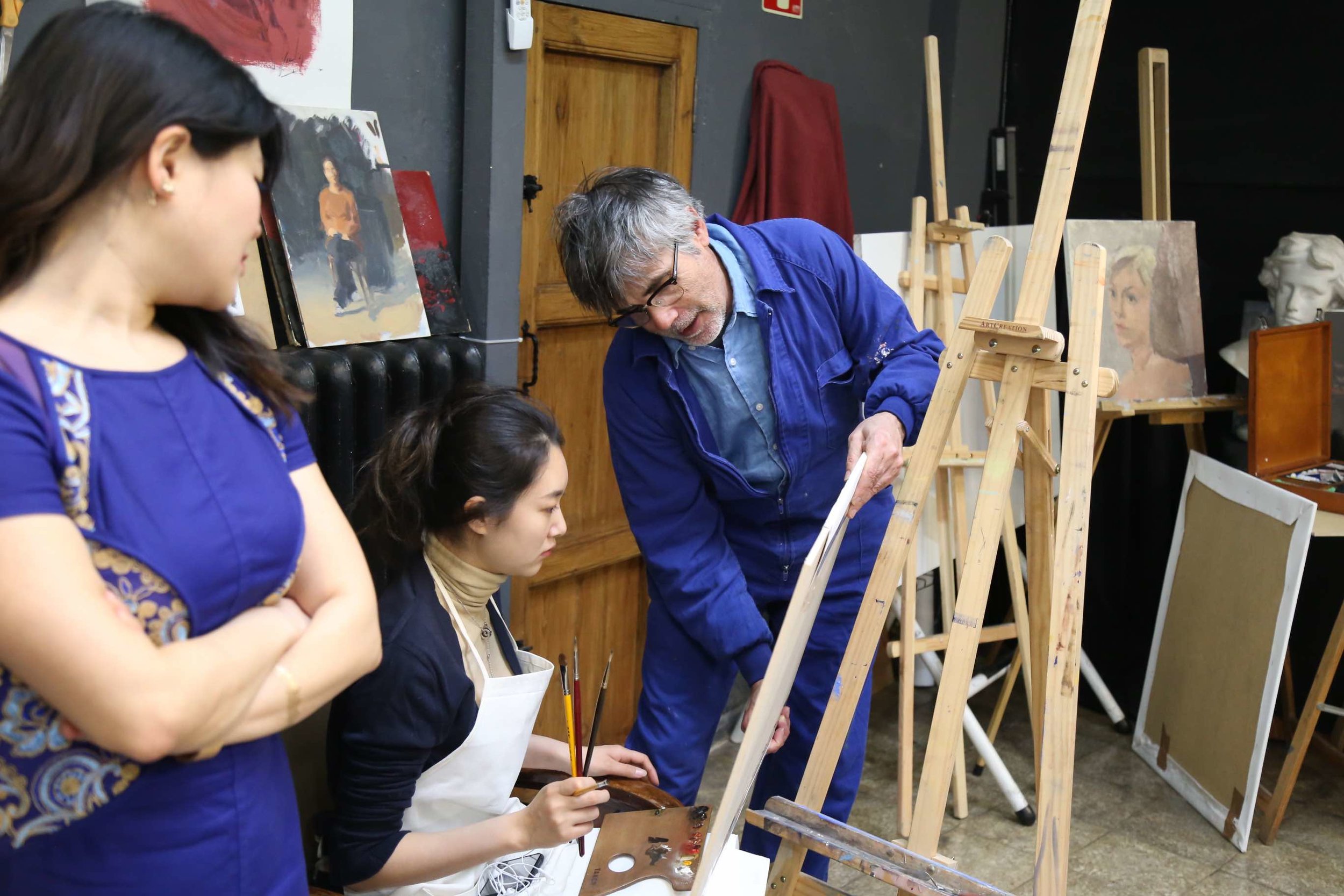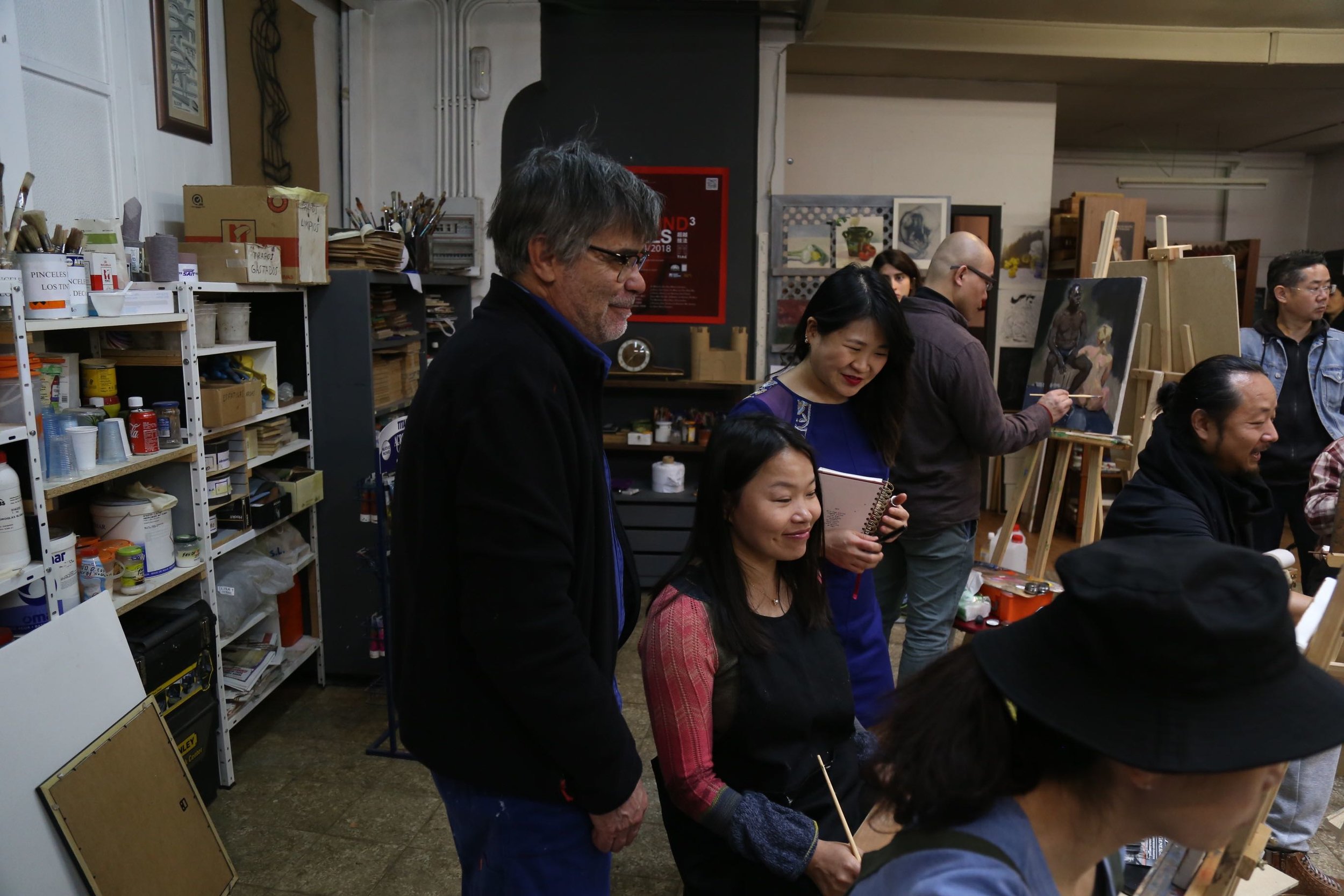 Old Masters Techniques - Beijing, 2018
In order to strengthen the cultural exchange between China and Europe, TIAC has organized a Master Workshop in Beijing called Old Masters Techniques.
Two experts on the matter, Daniela Serrano, Art Restorer, and Daniela Astone, painter and director of the second year studio of the painting department of The Florence Academy of Art, traveled all the way to China to share some precious European heritage during a 10 day workshop focused mainly in producing the painters materials from scratch using the same raw materials, oils, powders and tools used by the Great Masters in the seventeenth century.
Glen Vilppu Figure Drawing Workshop
The famous instructor of figure drawing and composition for Fine Art and animation gave a workshop at our studio in Florence in June 2018, focussing on a variety of tools for capturing form, gesture and considering the figure in the context of classical composition.